The next major change comes in the form of a new notification panel. The combined notifications shade remains mostly the same — though now it has huge buttons which mean you're going to see fewer of them in either collapsed or expanded views.
The main difference in notifications is mostly aesthetic. Like everything else, they're big and bubbly. There's a big, easy-to-hit down arrow for expanding them, and groups of notifications are put together into one bigger bubble.
Now you can get a similar notification panel set up using an app called Mi control centre. Once you installed the app you just need to tweak some settings to get the Android 12 notification panel.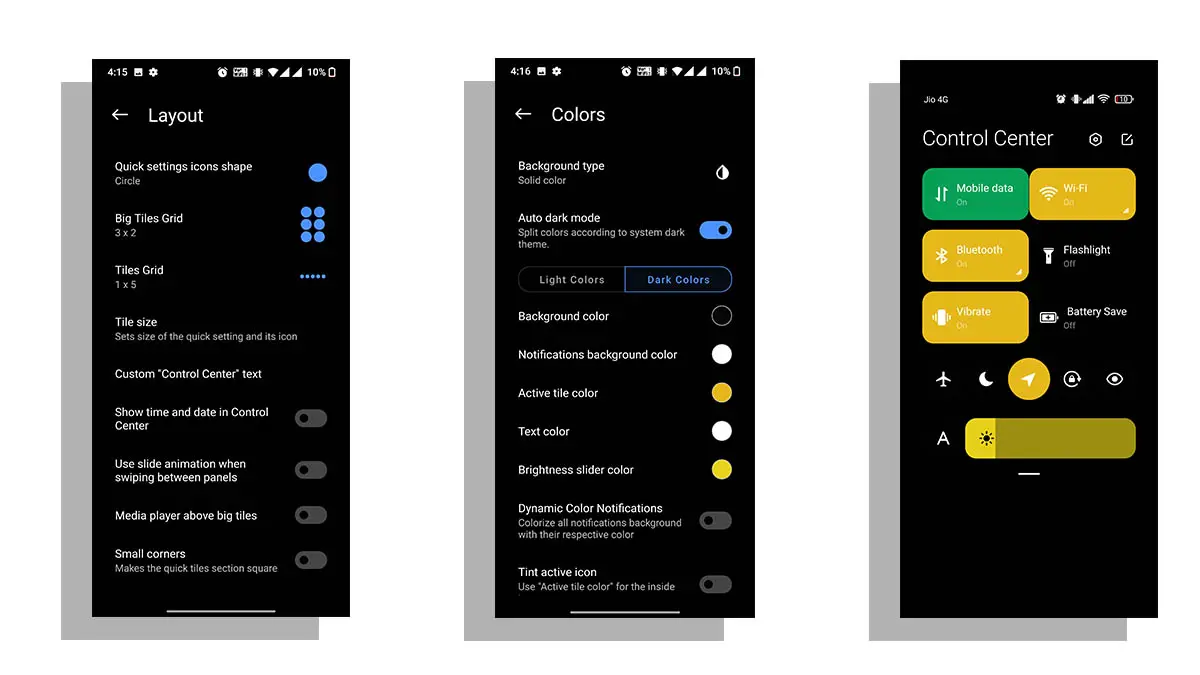 Go to the layout setting and change the big tiles gride size to 3×2 then change the tiles grid to 1×5 that's it. You can also change the colour of the tiles according to your preference in my case I have changes the background colour to grey shade, Active tile colour and brightness colour slider to yellow and "voila" this looks almost identical to the Android 12 notification shade.
HOW TO USE THIS APP?
WATCH NOW
https://youtu.be/4RJfQuCqoU0
LIKE, SHARE & COMMENTS NOW